Undergraduate Certificate in Geospatial Information Science
This certificate program provides practical geospatial information science skills that are highly sought after by the private sector, government and academic employers. The certificate will be of particular interest to students majoring in natural resource management, earth and ocean sciences, biophysical and social sciences; and offers a systematic set of courses that focus on the acquisition, processing, generation, visualization, analysis, management, and dissemination of geospatial data. The program requires 16 total credit hours including 5 upper-division (300-400 level) courses and a single credit practicum.
---
Required Courses (7 credits)
Required courses ensure a foundation in geographic information systems and image interpretation, which represents the core of geospatial information science, and a practicum that provides students with an applied experience and integrative capstone project.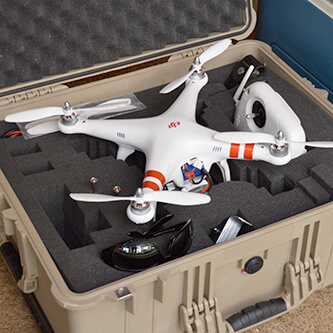 GEO 370: UAV and Aerial Photography (3)
Introduction to UAV (unmanned aerial vehicle) systems and the measurement, interpretation, analysis, and use of photography acquired by UAV and other aerial systems.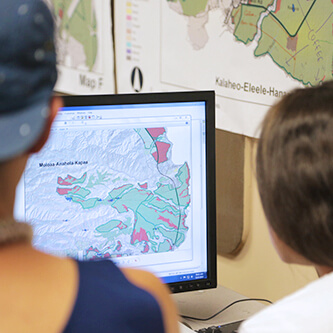 GEO 388: Introduction to GIS (3)
An introductory foundation level GIS course for importing, managing, analyzing, and disseminating spatial data using computer database and information technology.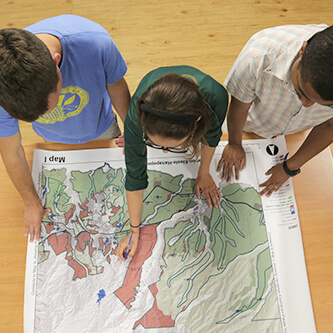 GEO 492: Practicum in Geography (1)
A field placement integrated with academic study that allows students to develop their geospatial information science skills on an applied project supported by a private company, faculty member, or research lab. The student must gain the support of a faculty member who is willing to supervise the practicum and is required to write a detailed report that documents this culminating experience.
---
Optional Courses (9 credits)
Optional courses allow students to acquire a broad range of skills or develop significant depth in a specialty area such as applied geographic information systems, advanced remote sensing techniques, data analytics, or web/field mapping. Students may also petition the Undergraduate Chair to approve a single 3 credit equivalent non-geography course as counting toward the certificate's optional course requirements.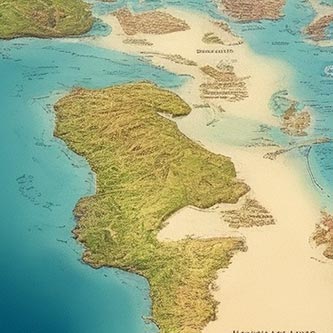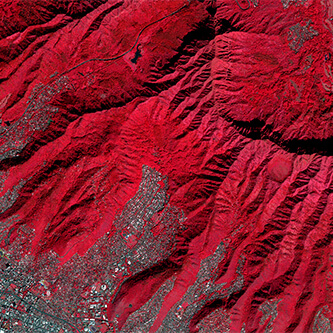 GEO 375: Introduction to Cartography and Air Photo (3)
A course on cartography, which is the art and science of creating maps to represent and communicate spatial information. Explore layout, colors, symbols, and typography, and practice designing for clarity and visual appeal.
GEO 470: Remote Sensing (3)
A course on the processing and analysis of high, medium, and coarse spatial resolution geospatial data from satellite platforms that meets the needs of landscape- to global-scale environmental mapping.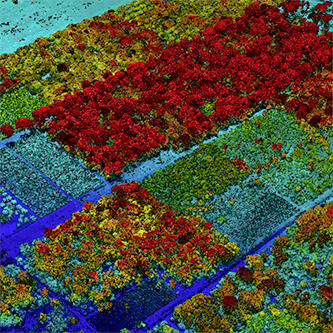 GEO 471: 3D Mapping and Analysis (3)
A course on the acquisition, processing, and analysis of three-dimensional remotely sensed data for resource and environmental mapping, management, and decision making.
GEO 472: Field Mapping (3)
The course covers techniques for field measurement and recording of cultural and physical data. Field sketching, Brunton surveying, plane table mapping, oblique photo compilation, topographic mapping, and representation of field data.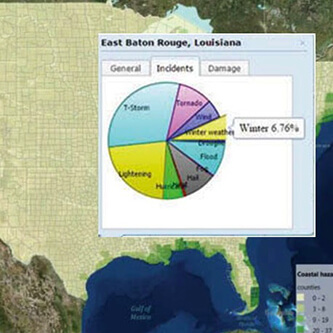 GEO 476: Web Mapping (3)
A course introducing students to the development of web-based GIS applications for sharing and visualizing geospatial data on the Internet. The course will teach web-GIS service development, geodatabase management and web-based geo-visualization skills.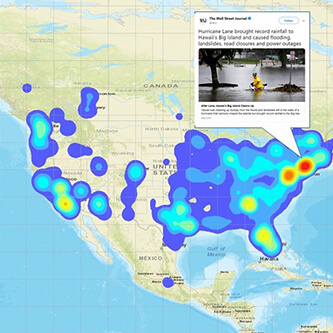 GEO 487: GIS and Spatial Analysis for Social Sciences (3)
A course on the development of analytic skills in exploring, visualizing, and mining geospatial data. An emphasis will be on the cutting-edge techniques that handle large quantities of geospatial data.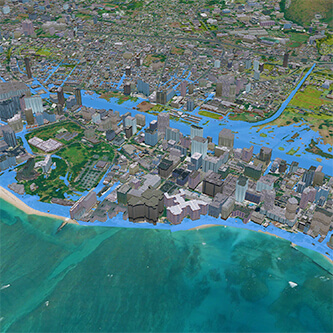 GEO 489: GIS for Environmental Sciences (3)
A course investigating the application of GIS technologies to various problems or issues in social, natural, and environmental sciences. Includes research projects and a laboratory.